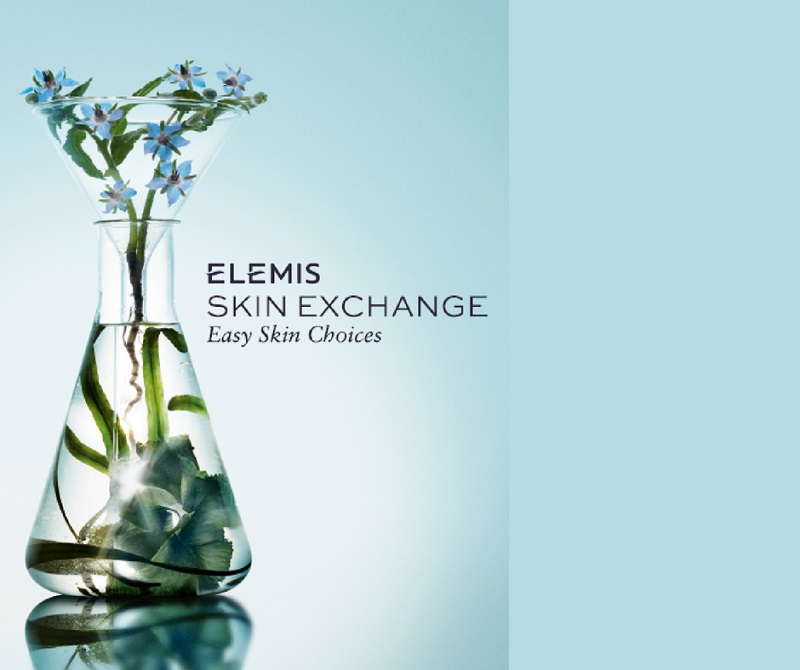 Elemis has just landed at The Mall, in the John Lewis Beauty Hall! We couldn't wait to get over there and try out the facial process and let you know all about it.
For those of you who don't know Elemis is the #1 luxury British skincare brand, which you may have seen featured in Spas or Hotels. Their products are an innovative blend of science and nature, making them delicate on the skin.
Your skin is extremely sensitive and unique which is why you would benefit from the new Elemis Skin Exchange. It allows you to create your own personalised facial, in three simple steps; the ELE-essential, ELE-vators and SUPERCHARGERS require just 15 minutes each, using scientifically proven skin solutions specifically tailored to your individual needs. Instant, visible, maximum results in minimum time.
When first arriving at the appointment we were offered drinks and sat down in the treatment chair. After a short consultancy about our physical well-being, our faces were scanned by skin lab which took six detailed images and Elemis looked at those and our skin which helped them choose the best products and facials.
Below is the process we went through:
Step 1: The ELE-ssential
This included a complete Elemis facial; cleanse; exfoliate; treat and hydrate.
Step 2: The ELE-vators
We received the ALL THE GREENS combination which is a light therapy which balances and re-energises through restoring moisture to the skin. This treatment left our skin visibly clearer and more radiant.
Step 3: Superchargers
We received the ULTRA PEEL treatment which is a highly effective vibrational energy which exfoliates and stimulates to remove impurities and dead skin cells. This left us with wonderfully smooth skin.
After the facial we were provided with an advised skincare routine for our different skin types. Additionally, we were left amazed and impressed by their meticulous attention to detail.
Click here to find out more information on the various types of facials, and pop into the Elemis counter at the John Lewis Beauty Hall or call 01179581843 to book!