Autumn 2020
In this article:
Get Dressed for Autumn
'There is no better way to celebrate the new season than with a wardrobe update. Crafted from the quality
fabrics we're famous for and with the utmost attention to detail, our collection redefines comfort. Cosy,
contemporary and extra-chic, get dressed for Autumn in warm neutrals, figure-flattering trousers, covetable cashmere and sustainable activewear.'
Chrissie Rucker OBE, Founder
Fragrance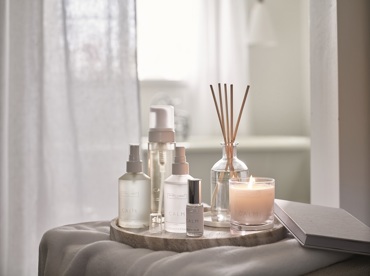 Prepare for the new season by getting yourself into a fresh and healthy mindset. The best place to start? A little bit of TLC, of course. From award-winning skincare and innovative massage tools to calming fragrance and hotel-quality robes, get ready for a little me-time.
Home Comforts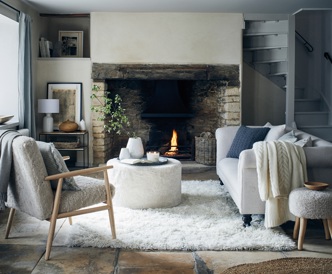 Embrace everything the season has to offer – fresh, crisp days, cosy nights by the fire and garden-to-table feasts.
Spend time with the little ones
Build the bedroom and wardrobe of their dreams with classic pieces made to last. From snuggly sleepsuits
and cosy Autumn outfits to beautiful bed linen and quality furniture, The White Company's collections are crafted from premium materials and feature exclusive designs to make them extra special.
From the most gorgeous harvest-inspired settings and rustic stoneware to the finest bed linen and cosseting sheepskin accessories – they have everything you need to get ready for Autumn.