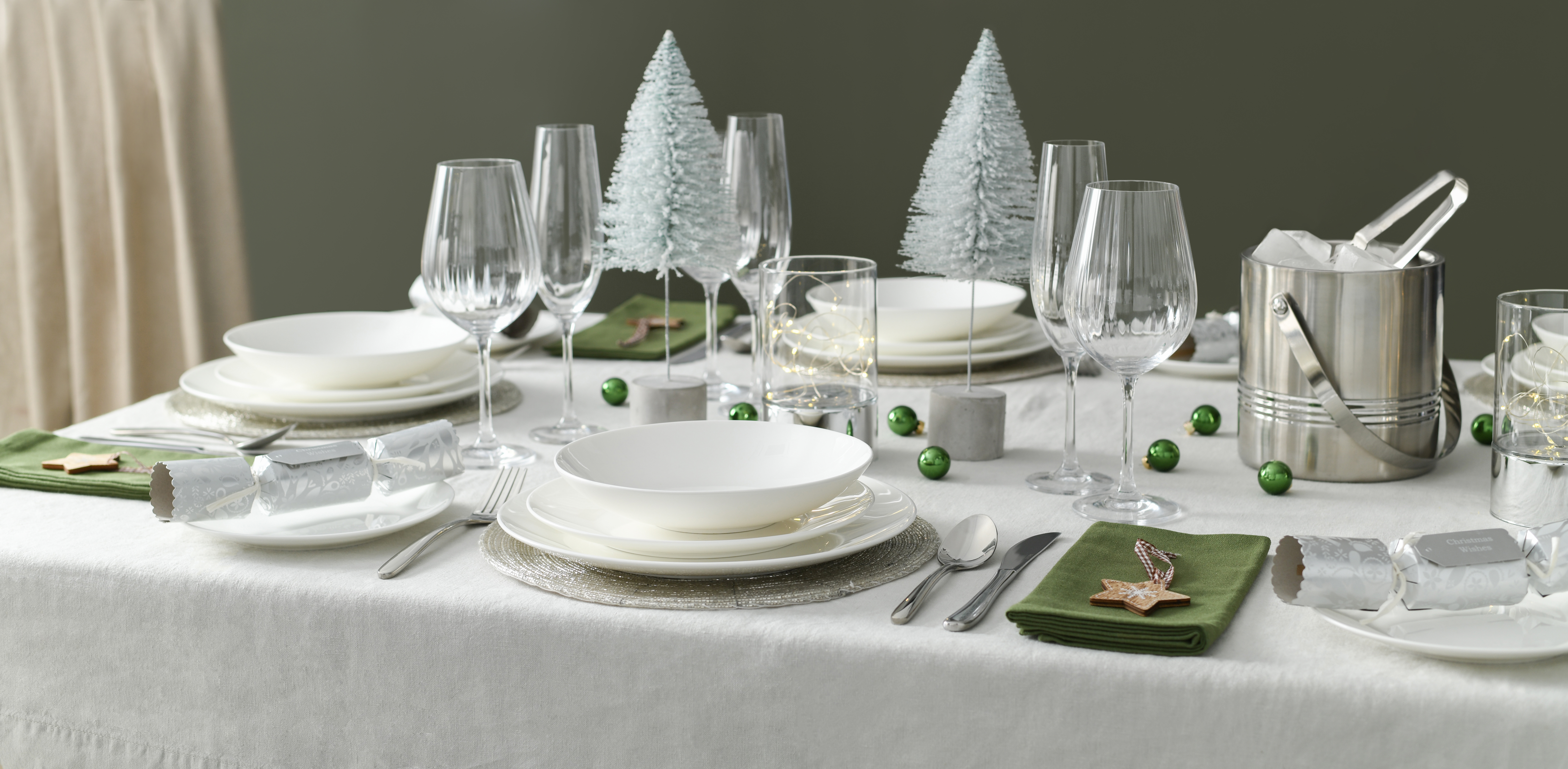 Setting the Perfect Christmas Table
1. Begin with your base - layering seasonal tablecloths, runners and placemats to your liking.
2. Follow with one of our stylish tableware ranges, adding depth by stacking plates and bowls on top of each other. We think our bone China makes for the perfect, timeless look.
3. Arrange your chosen cutlery range either side, adding dessert forks, knives and spoons for a more formal affair and place your napkins alongside.
4. Add a selection of champagne, water and wine glasses to ensure the drinks keep flowing. Just the thing for celebrating, our Rochelle glasses will bring both elegance and texture.
5. Embellish your table with all things Christmas from baubles to mini trees, not forgetting the all-important Christmas crackers.
6. Finish with a touch of sparkle, styling our LED table fairy lights in clusters for a festive ambience.
Caramelised Brussels sprouts with garlic and crispy pancetta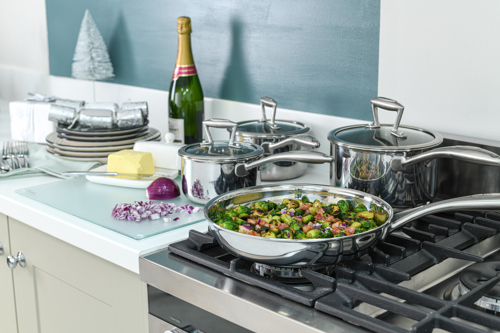 You will need:
50g Butter
1 Red onion, chopped
2 Garlic cloves, minced
700g Brussels sprouts
200g Pancetta, cut into small chunks
Salt and pepper
1 Handful of fresh parsley
1. Begin by removing the outer leaves of your Brussels sprouts, then trim the base and cut them in half lengthways
2. Blanch the sprouts in a pan of boiling water for 3-4 minutes, drain and set aside
3. Melt the butter in a frying pan on a moderately low heat. Add in the garlic and red onion and cook until softened
4. Follow with the pancetta, frying for roughly 5 minutes on a medium heat until crispy and golden brown
5. Add the sprouts, cut side down into the pan. Season with salt and pepper, stirring occasionally until they become caramelised and tender
6. Transfer to a bowl, sprinkle over a handful of fresh parsley and serve immediately.
How to Carve the Perfect Turkey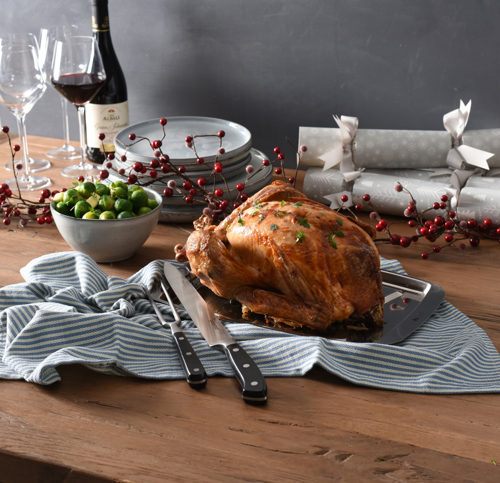 1. Let the turkey rest. This will allow plenty of time for the turkey to reabsorb the juices, ensuring it is extra succulent. Turkeys between 4-6kg should be rested for 1½ hours, and ones from 6-10kg can rest for two.
2. Place the turkey on a large, stable surface. Remove the string that ties the legs together.
3. Remove the legs and thighs. Slice through the skin that connects the breast and the legs until you reach the joint. Take hold of the leg and push down gently to separate the leg and thigh from the bird. Turn the joint around and slice through the wing joint to remove, repeat on the other side and set them all aside to carve.
4. Remove the breast meat. Find the breastbone in the middle of the turkey, and slice downwards on a slight angle to cut as close to the bone as possible. You may need to hold the breast meat and gently pull it away from the bone as you slice. Repeat on the other side.
5. Slicing your meat. To split your drumstick and thigh, slice through the joint that connects the two. Your drumsticks can be added straight to your serving platter, whilst you'll need to hold your thigh bone firmly with a fork to remove the meat with your knife. To slice your breast meat, place on your carving board and cut against the grain, taking care to keep the skin intact.
6. Serve. Transfer neatly to a serving platter and dress with fresh herbs for a truly festive feel.
Don't forget to visit ProCook at Cribbs to find everything you'll need to cook up a Christmas feast!